Target Your Markets, Reduce Your Risk
Do you have ideas to test? Do you want or need greater certainty that a direction or decision is the right one from the customer perspective?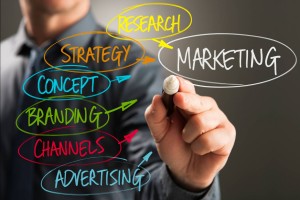 You'll gain in-depth understanding of the specific issues you're facing through conclusive research projects…
• Customer Satisfaction Studies
• Net Promoter Score™ Research
• Consumer Behavior Models
• Competitive Analyses
• Market Segmentation Studies
• Trading Area Analysis

Large sample surveys utilizing valid statistical techniques…
• Telephone
• Mail
• Personal interview
• Observation

Or Experiments can be designed to estimate/measure the effect of:
• Promotional alternatives
• New product introduction
• Price changes/elasticity of demand
• Distribution alternatives
• And more …

Sophisticated data analysis is conducted and the results are examined from a marketing point of view. Advantage Marketing has successfully conducted hundreds of conclusive research projects.

401.294.6910 or email nagele@advantage411.com
Contact us to Target Your Markets and Reduce Your Risk